Emergent Culture
The Democratization of Money: Is Bitcoin the Currency of Liberation?
Democratization is the transfer of any kind of power
from the few to the many and it begins with knowledge and information.
Nothing is causing more of a stir in the alternative currency community than a new form of money known as BitCoin. Some are calling it the most dangerous innovation since the internet.
Dangerous for the establishment that is.  Sound too good to be true? In theory the hype is accurate. We are talking about a currency that is allowing people to bypass govcorp's thoroughly controlled and corrupt monetary-financial system.
The internet democratized information by offering a decentralized communications medium for everybody. Bitcoin promises to do for money what the Internet has done for information.  There is no logical, practical, or moral reason to prevent money from flowing just as freely as information does now. Bitcoin is enabling people to circumvent the coercive and hyper-regulated financial-monetary system.
The creation and management of currency is a universal right that has been monopolized by the banksters. It is no less invasive than being charged for the air you breath. Currency is congealed energy. We take in light energy from the sun in the form of food and convert it into work.
The raw energy we expend in the form of work is transformed into whatever we produce. Now days we exchange our effort for gelled units of energy called money. Prior to the invention of money we traded what we hunted, farmed, found or made for other items generated in a similar fashion. The use of money facilitated the exchange process as societies grew more complex.
As you can see currency in its most fundamental form is anything we can use for trade. Why should money or currency be the monopoly of one particular entity—the central banking system?
In a fair and open society money would created in proportion to what is produced. Today money is produced out of thin air and on the avaricious whim of central bankers and their partners in crime. They own the printing presses and they have the backing of arbitrary and self serving law making/enforcement agencies whose "legitimacy" is backed by nothing more than the sheer force of ruthless alpha males.
"The study of money, above all other fields in economics, is one in which complexity is used to disguise truth or to evade truth, not to reveal it." —   Money: Whence it came, where it went  – 1975, p15 –John Kenneth Galbraith, Economist, Former US Economic adviser, once President of the American Economic Association, Harvard and Princeton Professor, Author and former US Ambassador to India
There is no valid reason why governments cannot print or mint their own interest free money. In fact the constitution grants our government that right. But today we have a wholly superfluous parasitic private agency that is authorized to print money it then lends to the government with interest! Interest you and I pay in the form of needless taxes!
This is an utterly unnecessary situation! It is a situation that several early US Presidents risked their lives in order to avoid.  Alas, the banksters won when the Federal Reserve was created in 1913. The current financial-monetary system is nothing less than the biggest and most sophisticated scam in the history of humankind.
When asked what his greatest accomplishment had been during his two terms
as President, Andrew Jackson replied "I killed the Bank."
He was talking about our country's second central bank. It would later reincarnate as the Federal Reserve
For more in depth information on our monetary system please see Understanding the Banking-Monetary System And Why We Must Reform Them.
ENTER BITCOIN
Bitcoin or something like it promises to restore the creation of currency to the commons. Nobody should be able to track our expenditures or have a say as to how we should manage and use our money—our life force. The creation of currency is rightfully a service provided for and by the commons. Bitcoin promises to deliver on all of the above.  Bitcoin is a new venture that is still  rough around the edges, but it should be investigated and watched closely by all who care to usher in a more fair and balanced world. The commons is bound to debt slavery until we regain our rights around currency production-management and self determination.
WHAT IS BITCOIN?
A Brief Introduction to Bitcoin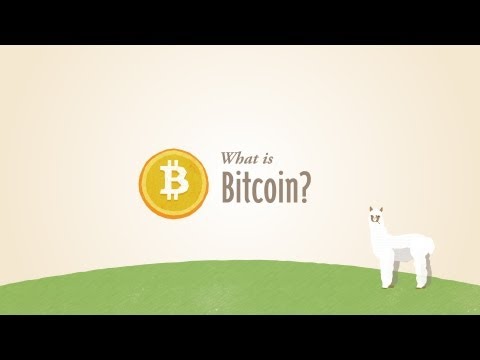 The video came by way of weusecoins.com I found their brief introductory video to be the clearest and most succinct explanation of what Bitcoin is and how it works. Their site guides you step by step on how to start using Bitcoin.
BITCOIN REVIEWS

Bitcoin P2P Currency: The Most Dangerous Project We've Ever Seen
by Jason Calacanis and the LAUNCH team
A month ago I heard folks talking online about a virtual currency called bitcoin that is untraceable and un-hackable. Folks were using it to buy and sell drugs online, support content they liked and worst of all — gasp! — play poker.
Bitcoin is a P2P currency that could topple governments, destabilize economies and create uncontrollable global bazaars for contraband.
After month of research and discovery, we've learned the following:
1. Bitcoin is a technologically sound project.
2. Bitcoin is unstoppable without end-user prosecution.
3. Bitcoin is the most dangerous open-source project ever created.
4. Bitcoin may be the most dangerous technological project since the internet itself.
5. Bitcoin is a political statement by technotarians (technological libertarians).*
6. Bitcoins will change the world unless governments ban them with harsh penalties.
What Are Bitcoins?
Bitcoins are virtual coins in the form of a file that is stored on your device. These coins can be sent to and from users three ways:
Direct with peer-to-peer software downloaded at bitcoin.org
Via an escrow service like ClearCoin
Via a bitcoin currency exchange
Each owner transfers the coin to the next by digitally signing a hash of the previous transaction and the public key of the next owner and adding these to the end of the coin. A payee can verify the signatures to verify the chain of ownership.
The benefits of a currency like this:
Your coins can't be frozen
Your coins can't be tracked
Your coins can't be taxed
Transaction costs are extremely low (sorry credit card companies)
Who Invented Bitcoins?
An individual with the name — or perhaps handle — of Satoshi Nakamoto first wrote about bitcoins in a paper called Bitcoin: A Peer-to-Peer Electronic Cash System. This person has stepped back from the project and trusted Gavin Andresen to take charge as the project's technical lead.
Electronic Frontier Foundation calls Bitcoin "a censorship-resistant digital currency."
"Bitcoin is an intriguing project and worth watching to see how it develops in the coming years"~ EFF
Rick Falkvinge-why I'm putting all my savings into bitcoin.
Rick Falkvinge is the founder of the original swedish pirate party  and writes an informative article describing why he spent all of his life savings buying bitcoin.
Cracking the Bitcoin: Digging Into a $131M USD Virtual Currency
This site answers the following question
Are Bitcoins Currency?
Are Bitcoins Risky to Buy/Sell/Mine/Trade?
What's the Reward of Bitcoins?
Is There a Bitcoin "Central Authority"?
Is Bitcoin an International Currency?
Are Bitcoins Anonymous?
Are Bitcoins Used to Buy Drugs? Is It Safe to Purchase Narcotics With Bitcoins?
Are Bitcoins in Danger of Deflation?
Why Can't Paypal be Used for Bitcoins Anymore on Mt. Gox?
Are Bitcoins a Good Idea?
Are Bitcoins Legal?
Bitcoin: inside the encrypted, peer-to-peer digital currency
Bitcoin—a pseudonymous cryptographic currency designed by an enigmatic, freedom-loving hacker, and currently used by the geek underground to buy and sell everything from servers to cellphone jammers. No, this isn't a cyberpunk artifact from Snow Crash or Neuromancer; it's a real currency currently valued several times higher than the US dollar, the British pound, and the Euro.
BITCOIN RESOURCES

SITES ACCEPTING BITCOIN


List of Sites Accepting Bitcoin
Bitcoin Developers Gavin Andresen and Amir Taaki

Skip to the 7 minute mark to by pass introductory show blather
Gavin Andersen is the technical lead for Bitcoin and Amir Taaki is the co-founder of the London-based Bitcoin Consultancy and operator of an emerging Bitcoin exchange, Britcoin.co.uk.
Related Posts:
16 Comments
Leave a Reply