We are Done with Civilization 1.0: A Planetary Culture is What Comes Next !
The first Global Citizen: I am not an Athenian, or a Greek, but a citizen of the world
~ Socrates.
A new culture that transcends national boundaries, traditional political affiliations, religious beliefs, nationalism, and ethnicity is beginning to make its presence felt around the world.  Amidst the ongoing decay of the Current World System a new found vision is coming to light.
People from all walks of life are beginning to recognize that we do indeed have the power to transform the world. We are witnessing the emergence of a Planetary Culture. A Planetary Culture is made up of global citizens in the same way that a regional culture is made up of citizens who identify with the local group and setting.
A global citizen identifies not with a country, nation, or region of the earth, but with the entire earth. Holistically speaking a global citizen may recognize his or her ethnic group, religion or political party, but the ultimate identification is with humanity.  A global citizen recognizes the value of cooperation over competition. A global citizen lives in the moment, but factors for the long term consequences of his or her actions upon others and the natural world.
A global citizen asks what is good for me and the planet as whole, while the regional citizen asks what is good for me and my country. Don't get me wrong what I am saying is simply a broader definition of "act locally think globally". A near complete list of what characterizes a Planetary Culture is found at bottom of this page.
We have arrived at the moment in history where regionalism and factionalism are giving way to visions of mass collaborative effort. The increasing absurdity of U.S. political rhetoric is a sure sign of the Establishment's desperation as they begin to sense the accelerating erosion of their political power base. They will have to yank our chains harder and harder to get the same response, but to little avail as we have caught on to their game. But let's not delude ourselves as the majority are still under their spell, and so we must continue to reach out to the unwary.
We must not be afraid to share the controversial. But we must do it in such a way as to not alienate them. As the deluded hear similar accounts from various sides they will have no choice, but to begin to question their assumptions. We are engaged in a transitional process of indeterminate length, and it is up to the wary to alert the unwary as to what is going on in the world.
The world is my country, all mankind my brethren, and to do good is my religion.
Thomas Paine US patriot & political philosopher (1737 – 1809)
Is it not the responsibility of those who recognize the emergent process to also nurture it? I mean if you're aware of the planet's precarious position how can you not be motivated to get involved at whatever level you can? It's not enough to do it in your "spare time". Evolving human culture, socio-ecological healing, and minimization of human induced catastrophes is now the daily duty of all able bodied people.
I ask why would you want to prolong and tolerate warfare? Is it because your family and friends are not the ones being slaughtered nor is it your neighborhood that is being raped, pillaged and blown to pieces?  I ask why would you continue to tolerate needless human suffering and exploitation at home and aboard at the hands of your government? I ask why would you continue to tolerate the poisoning of your body-mind, the soil, air, water and our food?
What's your excuse for helping maintain the status quo via your silence and complacency? Are you content with your contribution to the evolution of society and environmental conservation because you "love nature", buy organic food, shop at the farmers market, and/or drive a hybrid.  Well that's a start, but if you really "love nature" and understand what that phrase truly means and then you will do more than be a more mindful consumer and take walks along the lake. The emerging planetary culture needs more and more of your participation and the Current World System needs dismantling and transformation.
The old culture of might makes right, secrecy, deception, ecological indifference, ruthless competition and profit at all costs is crumbling and a new world culture based on non-violence, transparency, ecological sensitivity, cooperation and egalitarian ideals is emerging. But the foregoing is happening only because others before us did their part to bring us to where we are now. We need more torch bearers to continue lighting the way for others and to do the work that is required right now, not tomorrow when you supposedly "have more time".
"Let your life be a counter friction to stop the machine"
"If the injustice is part of the necessary friction of the machine of government, let it go, let it go; perchance it will wear smooth — certainly the machine will wear out. If the injustice has a spring, or a pulley, or a rope, or a crank, exclusively for itself, then perhaps you may consider whether the remedy will not be worse than the evil; but if it is of such a nature that it requires you to be the agent of injustice to another, then, I say, break the law. Let your life be a counter friction to stop the machine. What I have to do is to see, at any rate, that I do not lend myself to the wrong which I condemn."
~Henry David Thoreau, Civil Disobedience
The remainder of this article highlights what I think are some of the most signifying stories of the emerging planetary culture, it's achievements, its challenges, and its developing agenda.
The Global Square is Under Construction
The Global Square: Toward an Online Platform for the Occupy Movement
A proposal on how to perpetuate the creative and cooperative spirit of the occupations and transform them into lasting forms of social organization. In its most recent tactical briefing for the Occupy movement, Adbusters correctly pointed out that, "of the many questions swirling around #OCCUPY, the most challenging is how to gel into a global movement without sacrificing the decentralized, leaderless model." In the wake of the global day of action on October 15, the question now arises how our movement can evolve new organizational structures that will allow the assemblies — and their highly innovative participatory model of decision-making — to survive beyond the occupations and become a permanent fixture of our emerging global society. [read more]
The Global Square Wiki is a repository of the ideas we agree to as we collectively build this global and common tool for social coordination and interaction – this is the best place to be informed about the project. If you have ideas participate in our Communication Channels.
The Greeks "I Don't Pay" Movement spreads across Europe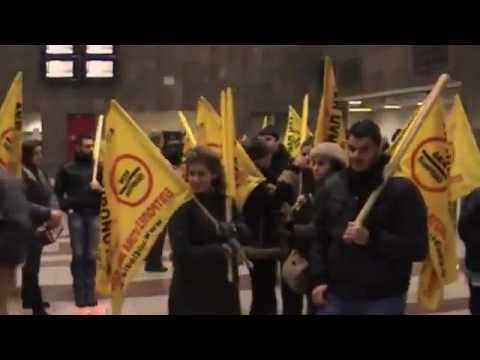 The Democratization of Money: Is Bitcoin the Currency of Liberation?
We are talking about a currency that is allowing people to bypass govcorp's thoroughly controlled and corrupt monetary-financial system.
The internet democratized information by offering a decentralized communications medium for everybody. Bitcoin promises to do for money what the Internet has done for information.  There is no logical, practical, or moral reason to prevent money from flowing just as freely as information does now. Bitcoin is enabling people to circumvent the coercive and hyper-regulated financial-monetary
Planetary Culture Victories, Accomplishments and Challenges
October 15th: The Occupy Movement Goes Global
The 15 October 2011 global protests were part of a series of protests inspired by the Arab Spring, the Icelandic Revolution, the Portuguese "Geração à Rasca", the Spanish/Portuguese "Indignants", the Greek Protests and the Occupy movement. Global demonstrations were held on 15 October in more than 950 cities 82 countries.The date was chosen to coincide with the 5 month anniversary of the first protest in Spain. General assemblies, the social network n-1, mailing lists, and Facebook were used to coordinate the events. Some protests were only a few hundred in number, whereas others numbered in the hundreds of thousands, with the largest in Madrid numbering half a million.  [Read more]
Occupy Claims Victory as Obama Relocates G8 Summit.
The Showdown in Chicago has turned into a G8 Backdown. In a stunning about-face, the Obama administration has moved the Chicago G8 summit to Camp David, an ultra-secure military base in rural Maryland. Despite the tough talk of anti-Occupy technology, ordinances and paramilitary preparations, this is perhaps the first time that a major world summit has been relocated due to anticipated protests. And with only two months left before the summit was to begin, the change of venues is clearly a humiliating decision and a surprising victory of the Occupy movement. The specter of 50,000 nonviolent occupiers flooding the windy city with a list of demands for the world's political elites was apparently too powerful. The NATO summit will still be meeting in Chicago… for now at least. [Read more]
'Pink Slime' For Lunch: Schools Can Opt Out Of Ammonia-Treated Ground Beef Filler..

 THANKS TO AN INTERNET FACILITATED PUBLIC OUTCRY
Discovery of the USDA's purchase of 7 million pounds of pink slime beef filler prompted Houston mother of two Bettina Siegel to start an online petition on Change.org asking Secretary of Agriculure Tom Vilsack to "please put an immediate end to the use of 'pink slime' in our children's school food." [read more]
Planetary Culture Happenings Around the World
'Occupy' and the emerging open-source civilisation
The Occupy Wall Street movement is a model for a new economic paradigm, in which value is first created by communities. The current so-called "knowledge economy" is a sham and a pipe dream – because abundant goods do not fare well in a market economy. For the sake of the world's workers, who live in an increasingly precariousness situation, is there a way out of this conundrum? Can we restore the broken feedback loop? Strangely enough, the answer may be found in the recent political movement that is Occupy, because along with "peer producing their political commons", they also exemplified new business and value practices. These practices were, in fact, remarkably similar to the institutional ecology that is already practiced. [read more]

Why Iceland Should Be in the News, But Is Not
An Italian radio program's story about Iceland's on-going revolution is a stunning example of how little our media tells us about the rest of the world. Americans may remember that at the start of the 2008 financial crisis, Iceland literally went bankrupt.  The reasons were mentioned only in passing, and since then, this little-known member of the European Union fell back into oblivion.

As one European country after another fails or risks failing, imperiling the Euro, with repercussions for the entire world, the last thing the powers that be want is for Iceland to become an example. Here's why: [read more]
EUROPE
From Wall Street to Amsterdam, Our Resistance is Global
Alongside the Acampadas in Spain and Portgual and the popular assemblies in Greece, the Netherlands remains among the most active Occupy movements in the non-English speaking world. [Read more]
 CENTRAL and SOUTH AMERICA
Chile: students end protests, plan for 2012
Santiago University professor and analyst Bernardo Navarrete told the Associated Press wire service, "the students succeeded this year in changing the agenda of a government of the right." The movement in fact produced the largest mobilizations since the restoration of democracy in 1990 and won wide support from the general population, as was shown when more than a million people voted in a grassroots plebiscite that students and teachers organized in October. The Chilean protests also invigorated student movements in Colombia and other parts of Latin America. [read more]
 MIDDLE EAST
Bahrain democracy movement is the real thing
Here in Bahrain we have a genuine non-violent democracy movement. It's not clouded by issues of civil war; outside provocateurs… It is a movement that represents clearly the majority of the Bahraini people. In Syria by contrast, polls taken by the Qatar government have showed that more than 55 percent of the Syrian people actually support their government. It's a much more complex situation there; but in Bahrain it's a straight forward peaceful pro-democracy movement that's being brutally repressed and has been now for more than a year. [read more]
ASIA
Change is coming to China – but will Beijing lead a social revolution?
AUSTRALIA
Indigenous protesters burn Aussie flag
  How to Stop the Empire While Keeping Your Day Job
Activist Dan Kinch presents his ideas on stopping the empire while still getting by in this world.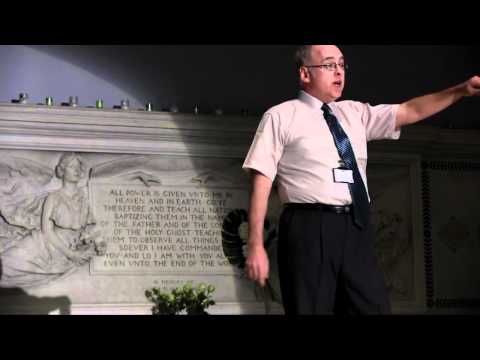 Stop working so hard.
Stop buying crap you don't need.
Use your money to support those who are working to stop the empire.
Stop paying taxes to the IRS.  Stop giving the government extra money.  Stop playing the lottery.  Stop buying things like cigarettes.
Turn off the TV and the internet, go outside and meet your neighbors.
Speak truth to power.
Go to demonstrations and march.
Learn how to have fun.  No empire has lasted forever.
"A genuine rebel takes a principled, uncompromised stance and is not afraid of the consequences."
– Dan Kinch
A Planetary Culture would be characterized by the following attributes
Direct democracy
Ecological sensitivity
Evidence based policies
Gender balance-respect
Diplomacy and cooperation
Government transparency
Incorruptible monetary system
Cross cultural unity and respect
Egalitarian socio-cultural philosophy
Egalitarian lawmaking

By egalitarian lawmaking I mean the enactment of rules, laws, and codes that do not favor any particular group or individual to the detriment or disadvantage of the rest.

Demilitarization, disarmament and non-violence
Clean and harm minimizing technologies and products
Identification with the Planet as a whole i.e. Planetary/Global Citizens
Acceptance of others customs and beliefs with the following exceptions;

Militarism, coercion or force as a solution,
The subjugation of women and minorities
Slavery of any kind,
Discrimination based on sexual orientation,
Child sexual abuse,
Religious proselytizing
"A dream you dream alone is only a dream.
A dream you dream together is reality"
~ John Lennon
Thoreau
Square
May1st
I don't Pay
Happenings
Critical
Stop Empire
Related Posts:
19 Comments
Leave a Reply
Translation Feature
Quote of the Day
Every tradition has some grains of universal truths mixed in with its non-universal stuff. Our job is to find the universals.
- RS
Connect with me
Meta
Time for a Global Jubilee pt1
Anthropologist David Graeber on the Necessity of a Global Jubilee
Time for a Global Jubilee pt2
Anthropologist David Graeber on the Necessity of a Global Jubilee
PLANETIZE THE MOVEMENT
Any bright future for Planet Earth lies with the Emergence of a Planetary Culture
Uprising 2012 and Beyond
A Message from the Freedom Informant Network Find your voice and let it be heard. !
The Time Is Now
"The Time Is Now: When Injustice Becomes Law, Resistance Becomes Duty" Iraq War Veterans Against War
EVERYONE MUST SEE THIS
This is the horror produced by war and if you are silent about this then you are complicit in the death and maiming of innocent children wherever the US Gov't wages wars or supports them.
REVOLUTION 2.0
People are taking matters into their own hands. We are not waiting for our gov't's to change our world. We don't have an eternity to course correct.
Recent Comments
Global Citizens Twitter Feed
New Visitors since January 2011. EC.Com has been online since November 2008